On Site Wooden Pallets & Crates Packaging Services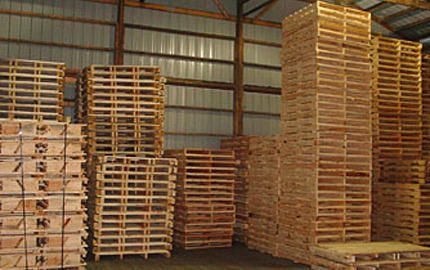 Price :
1,200.00
/ Pieces
MOQ : 50 Piece
Usage/Application
Packaging
Wood Type
Soft Wood
Color
Brown
Entry Type
2 Way
Click to view more
NDP complies with the strictest international heat-treatment standards (ISPM-15), guaranteeing the annihilation of all larvae and parasites that may be present in the wood used to produce our wooden pallets and crates. Heat-treatment is different than kilning; as heat-treatment completely eradicates any living organisms in the wood, whereas the goal of kilning is to simply dry the wood.

Our thorough heat-treatment process meets the strictest international standards (ISPM-15) and offers the following benefits to our clients
Our heat-treatment process is recognized by all countries participating in the Wood Packaging Certification program
Your packaging weighs less and offers significant cost savings due to the reduction in moisture content from the heat-treatment process.
Any parasites (in all life stages) found in the wood are destroyed
Your cargo is permitted to move freely across all continents
The risk of cross-contamination of shipped products is eliminated
NDP guarantees that our wood packaging products meet and exceed the most stringent hygienic and sterilization standards currently enforced in the food, pharmaceutical and other industries today
Looking for "
On Site Wooden Pallets & Crates Packaging Services

" ?
Pieces